Optometrist- Christopher Hansen, O.D.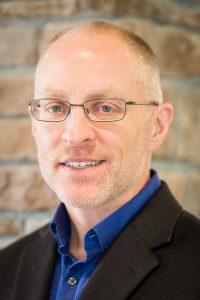 Dr. Chris Hansen graduated from Athens High School in Athens, West Virginia in 1988. He performed undergraduate studies in the Honors Program at West Virginia University. He continued his professional training at the Indiana University School of Optometry, completing the doctoral program with honors. Dr. Hansen then served as an optometrist in the United States Air Force for four years, earning the Air Force Commendation Medal before leaving the service to return home to the Appalachians.
Dr. Hansen founded Appalachian Eye Care in 2001 and New River Eye Care in 2004. He is certified in Primary Care Optometry and in the treatment and Management of Ocular Disease by the National Board of Examiners in Optometry. He is also an active member of the West Virginia Association of Optometric Physicians and the American Optometric Association.
Dr. Hansen is a die-hard Mountaineer and a Hoosier, but he married a Hokie. He plays several stringed instruments and is still trying to find one he is good at! Dr. Hansen is blessed to play music on occasion in church with his mother and children. In addition to music, he enjoys training and participating in triathlons – swimming, biking and running -- and completed a 140.6 mile Ironman in 2015.
Optometrist - Bradley Lane, O.D., M.B.A.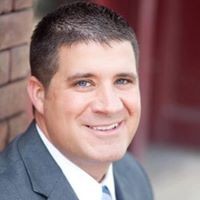 Dr. Brad Lane is a Wyoming County native, growing up in Mullens, West Virginia and is a proud son of a West Virginia coal miner. He earned his undergraduate degree in psychology, sociology and pre-professional biology from the Honor's Program at Concord University in Athens, West Virginia. He graduated from the Pennsylvania College of Optometry with a doctorate of Optometry in 2007 and joined Dr. Hansen as a practice owner of Appalachian Eye Care and New River Eye Care. In 2016, he completed work earning an MBA.
Dr. Lane is a staunch advocate for his profession and serves on many boards that seeks to advance Optometry, eye health and patient care. He is a frequent contributor to AOA Focus magazine and serves on the American Optometric Association's Health Promotions Committee and the Federal Legislative Action and Keyperson's Committee. He is the President-Elect of the WV Association of Optometric Physicians and a member of the AOP Education Committee for the Southeastern Congress of Optometry based in Atlanta. Dr. Lane is also a Diplomate of the American Board of Optometry and was honored as the West Virginia Young Optometric Physician of the Year in 2013.
Dr. Lane is also committed to his community and is the Secretary of the Concord University Foundation Board of Directors, founding member of Concord University's White Coat Society and has created and funded two scholarships. He sits on the board for the Jonathan Powell Hope Foundation as well as serves the local Red Cross as a Disaster Relief coordinator. He enjoys traveling, sports and all things Philadelphia!    Fly!   Eagles!   Fly!